Why arcab?
When you're transporting members of your congregation or youth group, keeping everyone safe is critical. arcab only works with experienced bus providers who hire qualified, thoroughly vetted drivers.
All of the buses in our network are maintained and inspected regularly, and we offer both large sized buses and mini buses so you can find a vehicle that's the right fit for your group. If you'd like to learn more about what we can do for your religious community, call our 24/7 reservation specialists at+971 55 203 8291.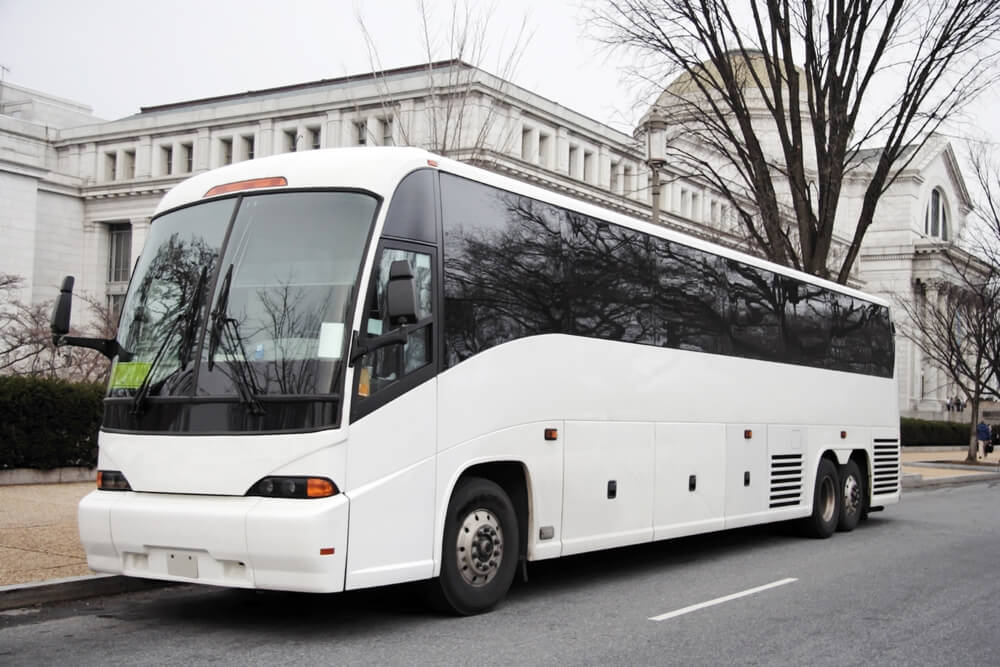 Plan a Shuttle for Weekly Services
At arcab, we understand that religious communities value weekly services. But people who are elderly, have a disability, or can't afford a car might struggle to attend every week. If you need a shuttle to take people from their neighborhoods or a far-away parking lot to your place of worship, arcab can help.
We offer long-term contracts for groups who need shuttle service on a daily, weekly, or monthly basis. Just give our long-term reservation specialists a call at +971 55 203 8291and we'll book the right shuttle for you.
Accommodate Everyone
arcab has access to ADA-accessible buses that include features like wheelchair lifts, wheelchair seating areas, handrails along stairways, and wider aisles. Whether you need these amenities on a weekly basis or just once for a convention or retreat, we'll find them for you at no extra charge.
Community for Youth Groups on the Road
When you're taking your youth group to a weekend retreat or volunteer event, you can always enlist parents or older students to arrange a carpool caravan—but that relies on your ability to get enough volunteers. It also doesn't give your kids the chance to spend time with each other on the road.
If you rent a charter bus, your students can study religious texts, play ice-breakers, or just talk while a professional driver takes all of you safely to your destination. You won't have to worry about anyone getting lost or distracted while driving, which means you can focus on fellowship instead.
Day Trips with a Minibus
Taking a one-day trip to volunteer at a food pantry or visit a nearby place of worship? Rent a compact and efficient minibuses to transport your group from your meeting place to your destination and back. Minibuses are easier to park than full-sized buses, and they come with convenient amenities like plush seats, overhead storage space, and climate control. You can even request free WiFi if you want to stream music or check Twitter during your ride.
Travel Comfortably Over Long Distances
If you intend to go on a longer ride to a religious festival, meeting or retreat, you may want to look for a full-size charter bus. Charter buses provide more leg space than minibusses, and the storage capacity in the undercarriage allows you have a place to store your belongings. You may also ask for TVs with DVD players and free WiFi to keep the group occupied .
Sightsee in Other Cities Together
arcab will help your community get there with a large network of buses if you want to visit The Sheikh Zayed Grand Mosque or St. Antony of Padua Church Or the Temple. Only let us know where you are headed, if you want to make any stops along the way at shrines or religious sites, and also how many people you bring with you.
Our booking experts will also be able to help you select the facilities you need for a road trip. WiFi and power outlets are provided. Panoramic windows to see the lovely mosques, churches, or synagogues you 're visiting in the city? We've got you!!
Religious Events with a Charter Bus
We will assist your religious community meet any major event, ranging from a basketball competition to a choir or youth festival. But we're not going to stop taking you there – we will also help you get around once you get there.
Every morning, your experienced bus driver will pick up your group from your hotel and take you to the gym, convention center or theatre, where your event is being conducted.The bus will wait for you at the end of the day so you can easily go out for dinner or a nice night out in the cinema.
No parking search, waiting for folks running late or worrying how you lost half of the squad in a metro station. Your religious community would have safe , secure transportation, which will enable you to concentrate on worship and service
Getting Started
In case you're hoping to lease a transport however you don't know where to start, we've assembled a couple of advisers to help start your journey with us.
Start by going through our complete guide to charter bus rentals to discover why charter buses are an incredible alternative for traveling in a group.
In case you're flooded about the variety of bus types, take a look at our guide to choose the suitable bus type for your group to decide on which bus to lease.
Pondering upon costs? Read through our pricing guide to see what you can expect before you call and get your free quote.
Our bookings are accessible day in and day out to help direct you through the rental procedure. Call us today at +971 55 5026131 to secure your travel!